How to Buy
2019年10月16日

460 views♪

Thank you for your visit to our website


While purchase page is described in Japanese, other languages are also available for purchasing.

Simple member registration is required for purchasing our products.

Simple explanation of a flow of purchasing is set out below.
★ Flow of purchasing on PC



 Purchase is available from either PC

, iPad

or iPhone

.
Click [Put into Cart] on the lower part of product page.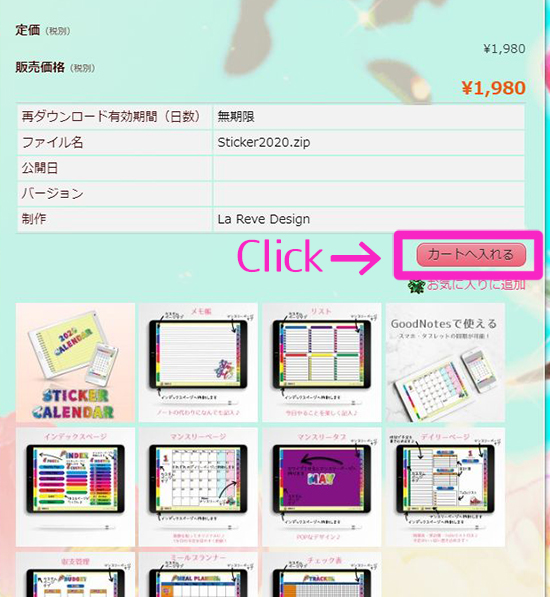 Click the button as shown below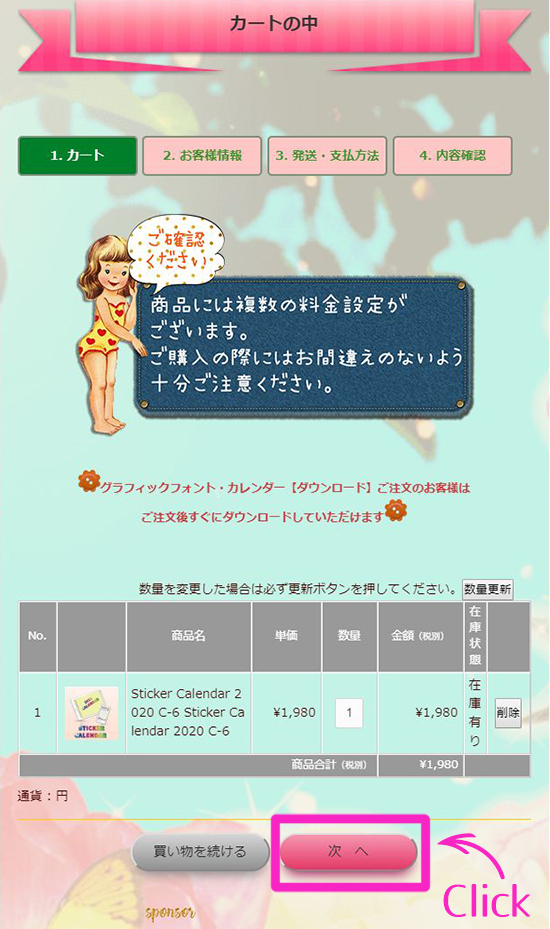 Click the button as shown below.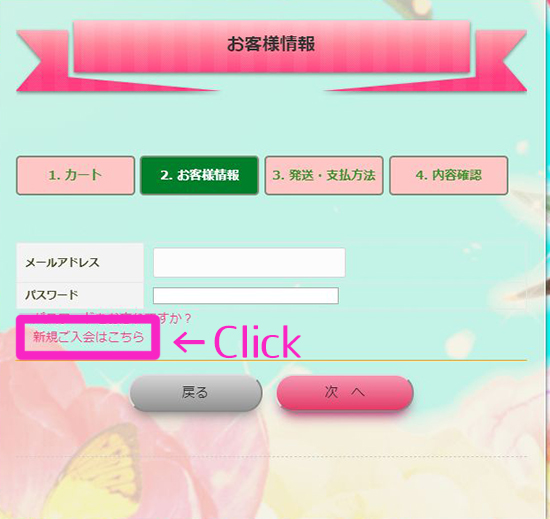 Complete membership registration on the page below.
Entry of items with * mark is essential.
Upon filling requirement items, click [Send] to display a continued page of the previous purchase page.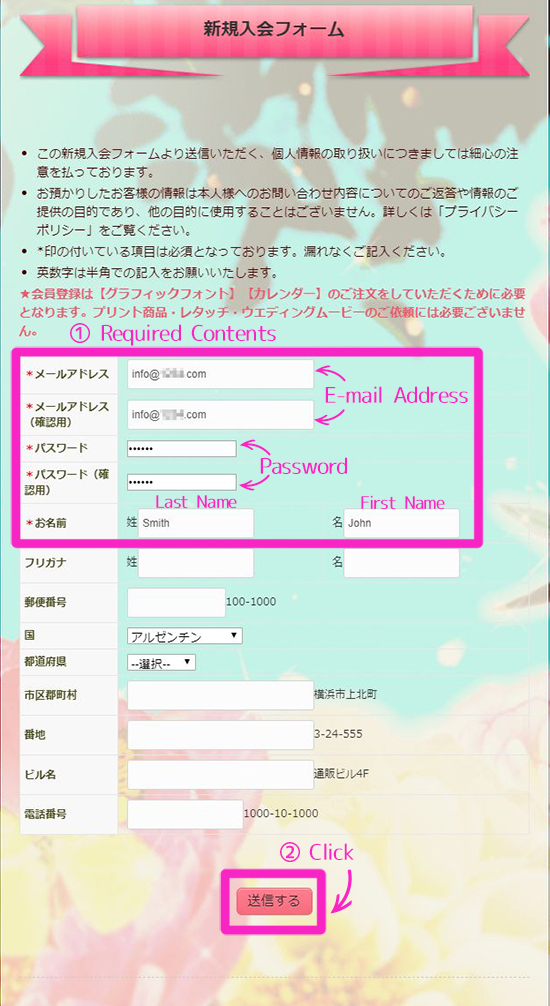 Then, click below to proceed.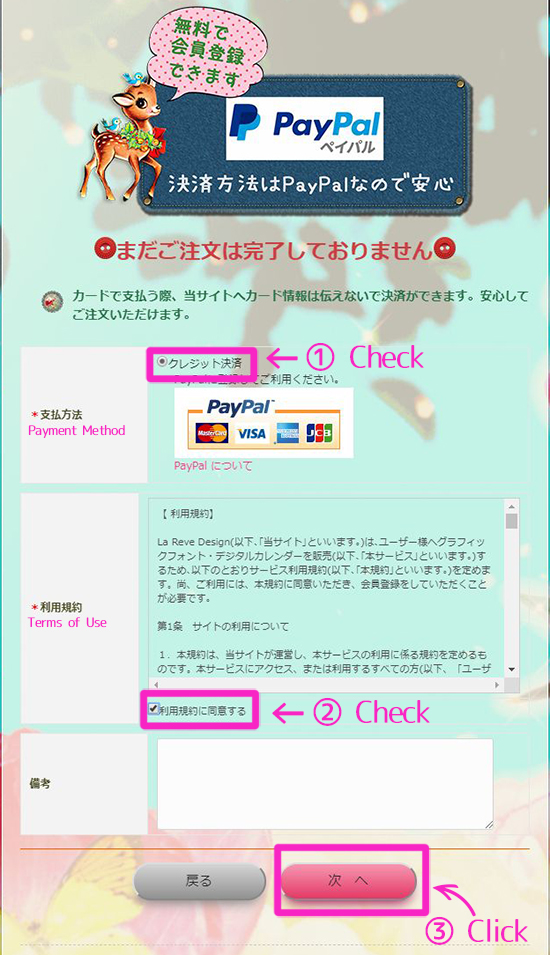 A page for contents confirmation appears. Click PayPal button below.


Then, it turns into Paypal login page. Please proceed with purchase after login to Paypal.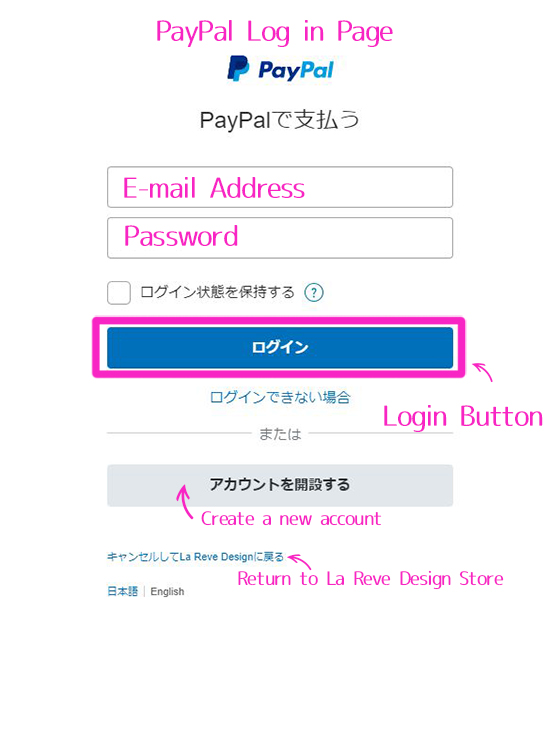 The following page is displayed upon completing purchase. Click Download button to download the page. Download is available also from member's page.


Download is available for an indefinite period of time.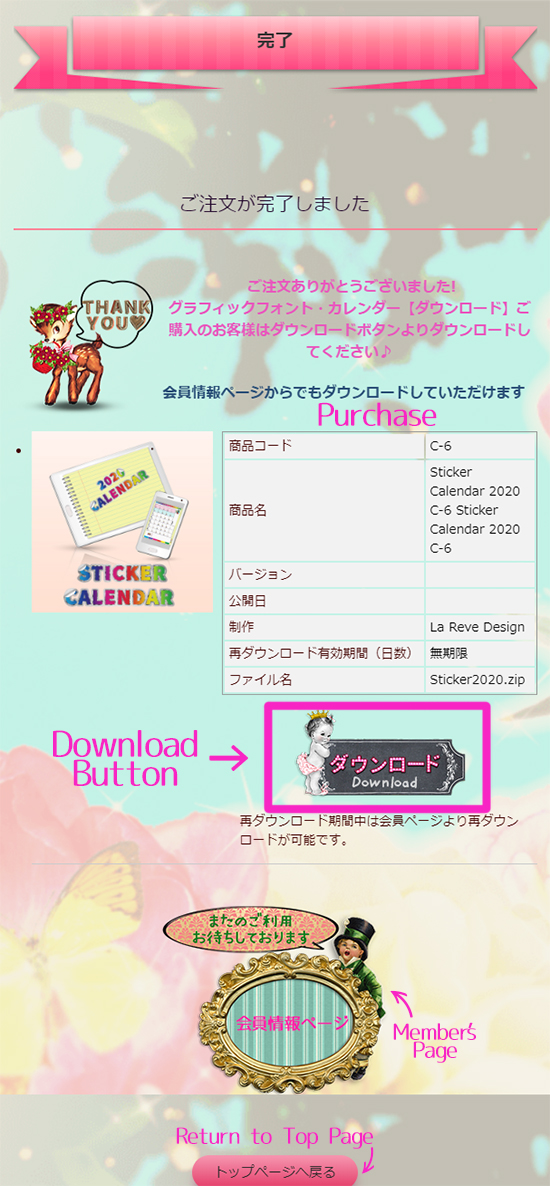 Please login from below from next time.


We recommend the user to use our shop's calendar on GoodNotes app.
As GoodNotes are exclusively for iOS devices, it cannot be viewed and edited on Android and PC (as of 2019).
The user of Android is asked to use on the memo apps for Android which can read PDF.
Please check carefully if it works well by yourself before purchase. Please understand that our shop cannot support even if it cannot be used.



 Screen is switched to a simple translation page by clicking Translate button on the upper right of the screen and selecting a national flag. Please make use of it.


Products are shown in a form of zip file. Decompression application is required in case of purchase on iPhone and iPad.
This application is recommended.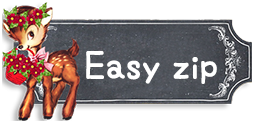 Please refer to the page below regarding how to use it.


How to use GoodNotes is explained on the following page. Please refer to it, it is described in Japanese, though.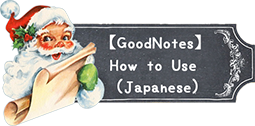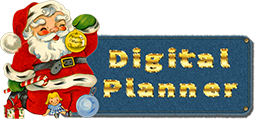 ---
---